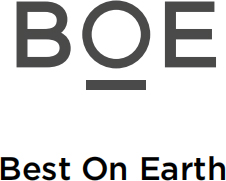 BOE brand logo interpretation
BOE used to be the acronym of our English corporate name. In the new phase of corporate development, we reframed it as "BEST ON EARTH" which represents our aspiration to become one of the greatest companies on the earth.
The underline which forms part of the logo indicates that all BOE people shall be united by one vision, one belief, and one culture, and we strive to serve people's lives with technology and make the Earth a better place. The underline also stands for the solid horizon, implying that BOE is established on the Earth and will become one of the most respectable companies on Earth.
It represents our higher aspiration to the future: to be the global leader in semiconductor display industry and all related sensor categories, to be the best brand for global smart systems and healthcare services.
It represents our will and determination to achieve complete market-oriented transformation, disruptive innovation and become a global enterprise.
It inspired us to build a great and respectable company that is full of vitality and creativity.
BOE logo Is the core brand asset for our company. Consistent and correct logo usage should be applled within the whole company.
Clear Space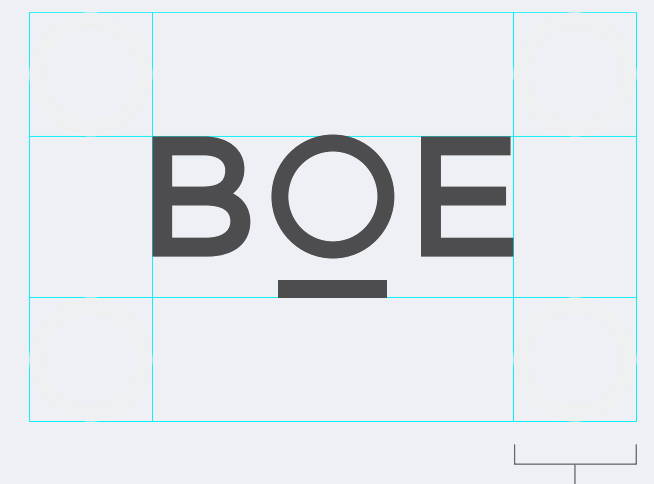 height of the "O"
The logo should always be retained clear space around it.
The absolute minimum required space is the width and height of
the "O" around the sides, top and bottom respectively.
Color Usage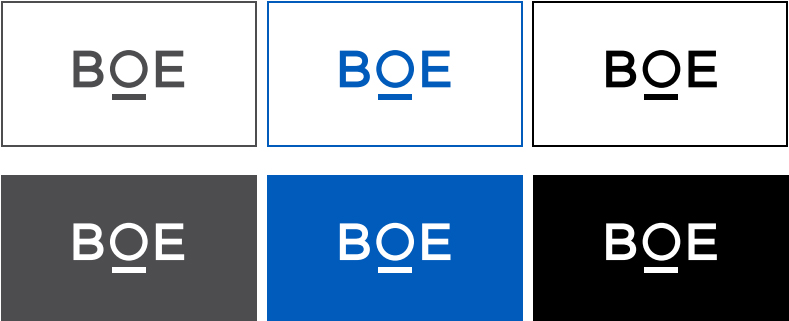 The BOE logo has its primary colors: white, blue (Pantone 2935 C) , grey (K85), and black.
he BOE logo is recommended in a solid gray(K85)/blue(Pantone 2935 C)/black version when applied to a light or light-colored image background, and in a solid white version when applied to a dark or dark-colored image background.
Color Reference
co mo yo ko

r255 g255 b255

c100 m52 y0 k0

r0 g91 b187

pantone 2935 c